Your Clinical Trial Deserves TLC From PRC
Clinical Data and The Shifting Balance of Transparency and Privacy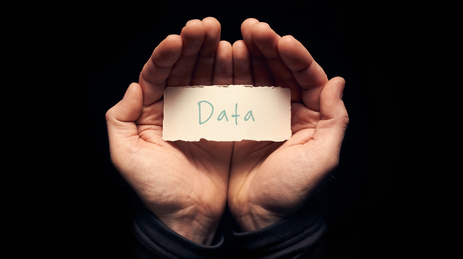 October 15, 2015
By Angela Woodall, Healthcare and Environmental Reporter
Traditionally, clinical trials moved along a slow and cautious course, with research data closely guarded. Volunteers were recruited, given lengthy consent forms to sign and kept in the dark about findings until the trial ended.
Technology is changing that. The first day Stanford University released the MyHeart Counts app on the iPhone, an astounding 11,000 people signed up. They used the app's built-in e-consent form when they registered.
The app can gather a treasure trove of data – everything from how far participants walked that day to how long they slept – and deliver the information to the Stanford researchers trying to make hearts healthier.
With all that high-tech momentum, it's hard not to get swept up in the excitement of technology that promises to deliver more accessible, richer and easier-to-gather data.
"This is a unique moment where we may be able to provide for personal control and, at the same time, create a global knowledge medical resource," said Leonard Kish and Eric Topel, two outspoken champions of patient engagement.
Health Data Accessibility Is Already a Given
But the technology is also creating a new dynamic and forcing the clinical trial research community to reassess their expectations about transparency and privacy. The balance between the two is shifting and researchers, participants and their advocates are trying to adjust.
For participants, sharing information about health has become second nature. Nearly two-thirds of Americans now carry a smartphone, the Pew Research Institute reported, and 62 percent of the people who own one used it in the past year to look up information about a health condition.
So it makes sense that those participants expect the same level of accessibility to data (which they are generating) from clinical trials as they do from wearables like Fitbit and Jawbone, or sites like ClinicalTrials.gov, a database of clinical studies.
The Natural Limits of Transparency
The hard part in fulfilling their expectations is how to reveal findings without giving away too much information.
Naturally, participants don't want intimate details about their medical history to end up being used against them by insurers or employers.
These are issues that worry patient advocate Meghan McKenzie, Senior Clinical Program Leader at Genentech. "Personalized medicine is the future," McKenzie said. "But the privacy issues are scaring people." She was speaking at Genentech's South San Francisco headquarters about the future of clinical trials at a July panel discussion organized by PRC Clinical called, "What is The New Patient Experience in Tomorrow's Clinical Trials."
Researchers are equally concerned about keeping participant data private.
For one, they are bound by the Health Insurance Portability and Accountability Act – or, HIPAA – which protects the privacy of individually identifiable health information.
In addition, researchers want to avoid losing participants' trust. Participants may give inaccurate information or avoid medical care if they feel that their personal information has been compromised. That could jeopardize their treatment and safety, as well as the validity of the study.
That possibility makes researchers understandably nervous, even though they see how improved transparency and access to medical information can save lives.
Shaping A Clinical Data Governance
But the nature of the technology makes it difficult to ensure the data being collected is secure and accurate.
"We follow the best data security protocols, such as encrypting the data as it leaves the phone and using a secure server to receive the data," said Michael McConnell, one of the Stanford researchers involved in the MyHeart Counts study.
He was referring to the way data collected by the app is transferred to Sage Bionetworks, a biomedical research nonprofit in Seattle, Wash. Sage encrypts and stores the data on a cloud server operated by Amazon Web Services.
Sage is "as careful as we can be about keeping data as confidential as possible," Christine Suver, the head of the nonprofit's open science data governance, told PCWorld.
That may be easier said than done.
The app's privacy policy warns that, "we cannot guarantee complete security. Unauthorized entry or use, hardware or software failure, and other factors may compromise the security of your personal information at any time."
Part of the problem is that privacy regulations meant to protect patient data have not kept pace with technology, said Stephen Wu, an attorney with the Silicon Valley Law Group, who specializes in legal issues raised by new technology.
The complexity and risk involved in apps like MyHeart Counts are, he said, "more than we imagine."
The Advocates of Openness
Yet, despite the concerns, the scales seem to be tipping toward transparency, said Kevin McCormack, a spokesman and head of patient advocate outreach for the California Institute for Regenerative Medicine, or CIRM, which funds stem cell research.
Studies that accept CIRM funding have to agree to publish findings during the trial, a requirement that runs counter to the old model but that is becoming less unusual, McCormack said.
Such openness can help keep trials on course and benefit participants, as well as build better treatment models. And it has the added advantage of helping to recruit more volunteers and keep them during the later phases of the trial, McCormack said. Volunteers are not only staying with the trial into Phase II and Phase III, they're also more satisfied and are more engaged in the clinical research process.
"Patients want to be involved in shaping how clinical trials are done," McCormack said, "because they're the ones with the most skin in the game."
Angela Woodall | Healthcare and Environmental Reporter