Your Clinical Trial Deserves TLC From PRC
New Pathways, New Solutions: Trends in Orthopedic Clinical Trials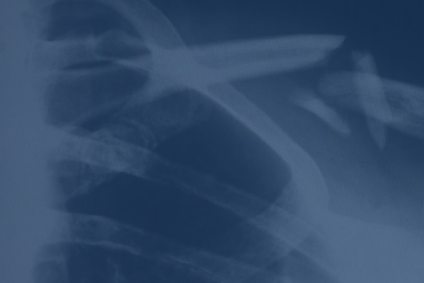 February 20, 2018
By Angela Woodall, Healthcare and Environmental Reporter.
The old image of orthopedics is an outdated one. While the field still deals with broken bones, strained muscles and torn ligaments. the way that these orthopedic injuries are being treated has evolved dramatically. New techniques are providing new methods that complement traditional approaches -­from 3-D printing to stem cell therapies that help prevent surgery and robotics for orthopedic rehabilita­tion . Computing is a significant contribution but helping to spur the new wave of innovation is regenera­tive medicine. a broad field that enlists the body's own system (with or without the help of bioengi­neered materials) to recreate cells that help rebuild tissue.
These currents are pushing orthopedics toward approaches that involve novel therapies and devices outside of conventional practices. Stem cells. biologics. gene editing and other approaches that fall under orthopedic regenerative medicine umbrella all share the intent to use the body's own mecha­nisms to head off degeneration early, before reaching the need for surgery. Unlike the self-restoring abili­ty of bone, articular cartilage has a limited ability for self-generation and damage can lead to osteoarthri­tis. This makes stem cell treatments an attractive option even though clinical application is still in the incipient stage and has a ways to go before being proved worthwhile in terms of efficacy and cost. Other candidates include degenerative tendon disorders. including advanced rotator cuff tears for which current repair treatments haven't been successful.
Access the full report
This document covers the following topics:
Orthopedic clinical trials will increase in number and complexity
The orthopedic field is increasingly interdisciplinary
Early intervention is trying to head off degeneration before surgery
Osteoarthritis of the knee is a significant focus of research
Orthobiologics and disease-modifying agents are gaining a new profile
Imaging is a growing aspect of orthopedic clinical trials
Funding is coming from private financing and 21st Century Cures Act
Endpoints need to be renegotiated to keep pace with advances
CROs should recognize heterogeneity of patients in trial designs
Download your free copy now
Protecting your information is essential to us. We may contact you to qualify your needs and interest in PRC Clinical, but we will never share contact details or related information with third parties.