Your Clinical Trial Deserves TLC From PRC
The Patient Experience in Tomorrow's Clinical Trials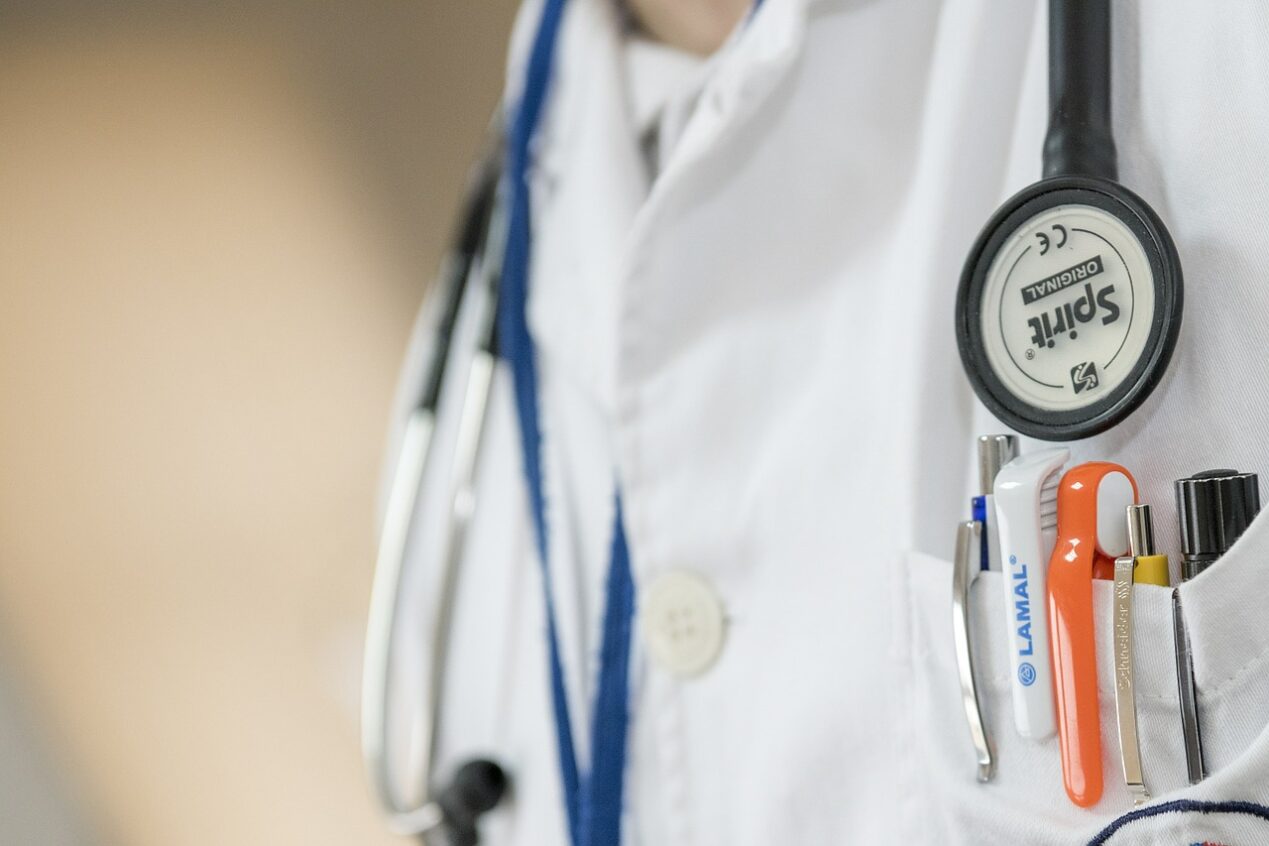 November 2, 2018
Curtis Head co-founded PRC Clinical in 2003. As CEO and board member, he is leading and expanding PRC Clinical's brand, growth, and services in the United States and beyond. Curtis has 20 years of clinical research experience from academia to pharmaceutical and Contract Research Organizations (CROs) focused in neurology, immunology, pulmonary and cardiovascular.
Patient engagement is often referred to as the next "blockbuster" for pharmaceutical companies. In a time when actual blockbuster drugs are a thing of the past, drug developers increasingly turn to patient engagement or "patient centricity" to optimize clinical trials costs and improve research outcomes. The active participation of patients in clinical research can potentially lead to improvement in the credibility of results, higher rates of enrollment and retention, and in their direct applicability to patients.
Social media. Smartphones. Biosensors. ePRO. New technologies are reshaping our relationship to patients as well as how clinical trials are conducted. New data collection, exchange, or processing technologies are placing the patient at the heart of what clinical trials will look like in the future.
Science itself is changing the game. The revolution of personalized medicine, gene therapies, or regenerative medicine is encouraging the upstart of smaller clinical trials and thus an increased importance to individuals in clinical development. Finding patients, adapting study design and protocols to these type of studies are increasing challenges. 
1. When Patients Come Together: Advocacy Groups, Online Communities and ePatients
The patient experience in today's clinical trials is the result of the collaboration of multifaceted stakeholders including federal partners, drug developers, healthcare providers, academicians, patient advocacy groups and patients communities. Patient advocacy became prominent in the United States in the 1980s during the AIDS crisis. Since then, patient advocates have had a growing influence on sponsors and regulatory agencies.
Patient advocates work with sponsors and regulatory agencies to review study concepts and protocols, assist in designing study accrual strategies, develop plain language study results summaries, and make presentations to groups of scientists and clinicians. In this role, by representing the voice of patients, patient advocacy groups are actively contributing in the enhancement of the patient experience.
Patient advocacy groups and patients communities are more and more taking the form of online platforms. PatientsLikeMe, co-founded in 2004 by three MIT engineers, is a website gathering patients with the same disease to discuss their condition and better inform them about available treatments and the current state of clinical trials. In June 2015, PatientsLikeMe and the FDA have signed a research collaboration agreement to determine how patient-reported data can give new insights into drug safety. PatientsLikeMe Co-Founder and President Ben Heywood reported that the agreement is an unprecedented step toward enhancing post-market surveillance and informing regulatory science: "Most clinical trials only represent the experience of several hundred or at most several thousand patients, making it impossible to anticipate all the potential side effects of drugs in the real world. Patient-generated data give a more complete picture about a drug's safety by providing a window into patients' lives and healthcare experiences over time. We're very encouraged by the FDA's action to evaluate newer sources of data to help identify benefits and risks earlier."
Simultaneously, we're witnessing the rise of "ePatients", which refers to "empowered, engaged, equipped, and enabled" patients. ePatients seek to be active participants in their healthcare by partnering with healthcare providers. They are individuals, often related to patient advocacy groups, actively involved in educating the public and specific-disease groups to better the patient experience. As the Forbes article "Patient Engagement Is The Blockbuster Drug Of The Century" reports: "While providers fret about the perceived challenge of engaging patients patients are already very engaged. After email and search, consuming health information is one of the most popular activities on the web." Amongst us, ePatients are particularly active, using mobile technologies and online tools to participate in their healthcare and share their opinions about clinical research.
2. Connecting Patients, Physicians, and Sponsors Companies
Technology vendors, sponsors, and patient advocates are leading new efforts to better communicate to patients and their physicians about clinical trials.
Austin-based clinical trial recruitment company ePatientFinder raised $4 million to develop a service that helps physicians find suitable clinical trials for patients. ePatientFinder collects data from the provider's EHR and uses it to match the provider's patients with clinical trials and preventative procedures that recently received FDA clearance. ePatientFinder CEO Tom Dorsett comments on mobihealthnews.com: "Patients are made aware of trial opportunities by their own physicians and we have seen an average of 86 percent of patients identified showing interest in opting into the screening process".
Fox Trial Finder, develop by the Michael J. Fox Foundation, is a clinical trial matching tool that helps patients get involved in speeding a cure for Parkinson's disease. Volunteers who sign up for Fox Trial Finder receive a list of trials in their area and get email updates about new trials that start recruiting, helping them determine which trials make sense for them. By matching volunteers to the clinical trials that need them, Fox Trial Finder contributes to speed progress toward therapeutic breakthroughs, bringing better treatments to patients faster.
3. New Cross-Functional Consultative Organizations
In 2010, the government has created a neutral, non-profit and consultative organization to bring together clinical research stakeholders and help the industry prioritize research. The Patient-Centered Outcomes Research Institute (PCORI) was created with a $3 billion dollar budget through federal health care reform law to support research designed to help doctors and patients make informed health care decisions. Its member board includes patients, physicians, nurses, hospitals, drug makers, device manufacturers, insurers, payers, government officials and health experts.
A central goal of PCORI is ensuring that patients are involved within the internal workings of the organization — determining research priorities, reviewing grants and providing input on issues that relate to PCORI's mission. The PCORI is also charged with examining the "relative health outcomes, clinical effectiveness, and appropriateness" of different medical treatments by evaluating existing studies and conducting its own.
Joe Selby, executive director of the Patient-Centered Outcomes Research Institute (PCORI), outlined the importance of patient engagement as a criteria for his organization in a guest blog post for healthcare policy journal Health Affairs: "We've made engagement a cornerstone of our research. Every research study we fund must include a plan to engage patients, their clinicians and others across the health care community to ensure the research focuses on practical questions."
4. The FDA: Informing and Bringing the Patient Voice Into the Conversation
The FDA began working with patient advocates in the 1990s, inviting advocates to serve on committees whose charge was to evaluate drugs or medical devices that were close to approval. Today, as part of what the agency call for "Patient-Focused Drug Development", the FDA is asking for patient input earlier in the research process.
The History of Patient Advocacy and the FDA
1988: FDA forms the Office of Special Health Issues to work with patient advocates, focusing mostly on the HIV/AIDS community.
1990: Cancer patient advocates are recruited into the Patient Representative Program. The program expands to include patients and caregivers of serious and life-threatening diseases.
1991: The first Patient Representative serves on the Antiviral Drugs Advisory Committee for HIV.
1996: Patient Representatives receive voting privileges as members of FDA Advisory Committees and cast votes on therapies related to cancer.
2001: FDA expands the role of Patient Representatives to serve as consultants to medical product review divisions to gain the patient's view early in the medical product development process and provide patient advocates an opportunity to take part in FDA's decision making at meetings between FDA and product sponsors (developers).
2006: FDA forms the Health Professional Liaison Program to increase awareness of important risk and safety information among health professionals and to learn more about their concerns and viewpoints.
2008:FDA moves MedWatch to OHCA to encourage voluntary reporting of problems and side effects of marketed medical products from health professionals and patients.
2012: FDA created the Patient Network and currently has more than 200 Patient Representatives participating in the program.
Traditional practices engage patient advocates when a drug or medical device reaches an advisory committee for evaluation. The FDA also sees an opportunity in bringing the patient voice into the conversation earlier, when they can provide input around the actual design of clinical trials. Patient input on unmet medical needs in a certain disease area, for example, could help determine what the most important clinical outcomes would be for a new drug being studied.
Using the Patient Network website as a vehicle, the FDA also makes an effort of providing clinical trial information to the general public, through FAQs and live interaction with FDA representatives to those who just have questions or are frustrated with their current treatments. The Patient Network enables patients to better understand the regulatory process and what their options are.
In addition to boosting patient representation in clinical research, the FDA also hopes its efforts will help it reach more of the less engaged patient population. In August 2014, the Food and Drug Administration (FDA) released an action plan aimed at encouraging more diverse patient participation in drug and medical device clinical trials. Indeed, there is a necessity to give better access to clinical trials to ensure the diversity of data.
5. Where Sponsors Meet Patients: Patient Experience Roundtables
Sponsors have been taking more and more initiatives to get in touch with patients to better understand the patient experience and reinvent the clinical trial process.
For example, the company Lilly, a global healthcare leader, invited speakers, patient groups, and patient and care representatives to join a roundtable to collect feedback and discuss how to improve the patient experience. The purpose of the event was to hear ideas and opinions on how the pharmaceutical industry could improve people's experiences of clinical trials by better understanding the process from a patient's point of view.
The result of this initiative is a series of recommendation to improve the "patient journey", detailed in a report entitled "Improving the Patient Experience of Clinical Trials". Amongst the most notable insights are: Improving information and communication around clinical trials, simplifying and simplying enrollment and inform consent materials, make data recording and sharing easier for patients, and develop new patient-focused methods to better recruit patients and keep them engaged.
6. The New Patient Enrollment Paradigm: Patient-Focused Marketing Techniques
Improving patient recruitment and enrollment is undoubtedly a cornerstone of tomorrow's patient experience. Better patient enrollment will dramatically lower costs, save time, and facilitate access to clinical trials for more subjects. According to the online pharmaceutical news and resource platform Applied Clinical Trials, recruitment difficulties account for up to 45% of clinical study delays, and these often can last six months or more. According to the online pharma news resource pharmaceutical-technology.com, 15-20% of trials are never enrolling a single patient.
Research organizations are increasingly reaching out to prospective trial candidates with clearer and more accessible recruitment strategies. Sophisticated insurance claims, Electronic Medical Record (EMRs) databases, study specific websites, highly targeted Search Engine Optimization (SEO), pay-per click advertising mechanisms, smart phone applications, text message appointment reminders, are some of the newest and most efficient marketing methods, aiming at targeting the right patients, with the message, at the right time.
Digital marketing agencies are developing a new rhetoric to seduce sponsors around these themes and technologies: For example, Rebar Interactive is a digital marketing agency founded in 2011 by Rahlyn Gossen, a former clinical research coordinator. The company is focusing on creating "digital experiences that make research participation effortless". Rebar Interactive combine their domain expertise in digital marketing and clinical research to create a new "technology-enabled and human-centered clinical trial model".
7. Patients On the Go: Mobile & Wearable Technologies
In her blog post 'Meet Subject #0008: A Patient Perspective On Clinical Trials', Jeri Burtchell claims that to become more patient-centric, researchers need to "treat subjects like human beings and conduct studies in such a way as to have the least impact on participants' everyday lives." Are mobile and wearable technologies an increasing opportunity to do so? We are witnessing a rapid evolution in these technologies that has already started to transform the patient experience.
Smartphone applications and cloud-based technologies have a huge potential to give unparalleled accessibility to clinical trials, create new sponsors-doctors-patients communication pathways, ease clinical information exchange and transparency, and facilitate patient engagement. With the advancement of technology and Health IT, there are a multitude of opportunities for advancing patient engagement and making participating in trials more convenient and manageable.
The Patient Engagement App Challenge is an initiative launched by Lilly, UBC, Enlight Biosciences, and Partnerships in Clinical Trials to call for innovators to create and present new smartphone applications that foster patient engagement. The question asked to participants is: "How can you use Health IT to help patients stay engaged in clinical trials while humanizing the patient experience?" Practically speaking, app feature possibilities should relate to, but are not limited to: Patient education, Communication, Scheduling, Medication Adherence and Travel.
Until now, most of mobile and wearable technologies have been leveraged to better communicate with patients and introduce new gateways for gather to report data. The potential of using biosensors and wearable devices such as the Apple Watch is still largely untapped. The upcoming challenge is to find ways to both leverage and regulate the use of these technologies in clinical trials.
In June 2015, Google announced it built a new health wearable that can measure the wearer's pulse, heartbeat rhythm, and skin temperature, as well as things like light exposure and noise levels. The new device, said a report from Bloomberg, is intended for use by "people participating in clinical trials and new drug tests". However, it is still unclear how this data will be safely and privately collected, and its degree of legibility for regulatory agencies.
By Curtis Head, co-founder and CEO at PRC Clinical
[1] PatientsLikeMe: https://www.patientslikeme.com/
[2] PatientsLikeMe and the FDA Sign Research Collaboration Agreement, June 15, 2015 : http://blog.patientslikeme.com/2015/06/15/patientslikeme-and-the-fda-sign-research-collaboration-agreement/
[3] Patient Engagement Is The Blockbuster Drug Of The Century, September 9, 2012, Forbes: http://www.forbes.com/sites/davechase/2012/09/09/patient-engagement-is-the-blockbuster-drug-of-the-century/
[4] 'ePatientFinder raises $2.6 million to match patients with clinical trials', February 11, 2015, mobihealthnews.com: http://mobihealthnews.com/40536/epatientfinder-raises-2-6-million-to-match-patients-with-clinical-trials/
[5] https://www.michaeljfox.org/
[6] 'PCORI's Research Will Answer Patients' Real-World Questions', Health Affairs Blog, March 25, 2014: http://healthaffairs.org/blog/2014/03/25/pcoris-research-will-answer-patients-real-world-questions/
[7] FDA, About the FDA Patient Network: http://www.fda.gov/ForPatients/About/default.htm
[8] 'Improving the Patient Experience of Clinical Trials', Lilly: http://www.lilly.co.uk/global/img/UK/Patient/Lilly-PAG-Report-FINAL-WEB-COPY.pdf
[9] 'Direct-to-Patient Enrollment Strategies', September 1, 2014, Applied Clinical Trials: http://www.appliedclinicaltrialsonline.com/direct-patient-enrollment-strategies
[10] 'The numbers game: boosting clinical trial enrolment', February 6, 2014, pharmaceutical-technology.com: http://www.pharmaceutical-technology.com/features/featurethe-numbers-game-boosting-clinical-trial-enrolment-4171654/
[12] 'Meet Subject #0008: A Patient Perspective On Clinical Trials', January 8, 2013, Lilly COI Guest Blogger: http://portal.lillycoi.com/2013/01/08/meet-subject-0008-a-patient-perspective-on-clinical-trials/