Your Clinical Trial Deserves TLC From PRC
Trends in Regenerative Medicine Clinical Trials 2017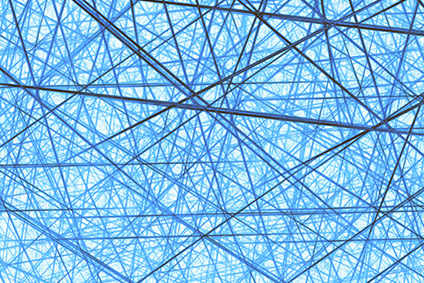 February 16, 2017
By Angela Woodall, Healthcare and Environmental Reporter.
In the past decade, regenerative medicine has provided breakthroughs in treatments and technology that the public, policymakers and even scientists struggle comprehend. Yet few years have begun with as much momentum as well as uncertainty as 2017: a new president, a new session in Congress, new leadership in key health care oversight agencies and the implementation of the 21st Century Cures Act, passed just weeks before the end of 2016. The $6.3 billion, 1000-page piece of legislation took more than three years to move through Congress, which describes the bill as a force of modernization and innovation.
Regenerative medicine has played a key role in both of those currents. Congress recognized this by adding funding and by using the Cures Act to accelerate approval of regenerative medicine products, helping to get therapies for otherwise incurable conditions to the market more quickly without sacrificing patient safety. The act also defines regenerative medicine, providing a consistent categorization for the first time. According to the legislation, regenerative medicine involves "cell therapy, therapeutic tissue engineering products, human cell and tissue products, and combination products using any such therapies or products," except for those regulated under a separate regulation.
Robert Preti, Chairman of the Alliance for Regenerative Medicine advocacy group, called 2017 an "inflection point." Indeed, the industry is at a turning point, poised to enter the next phase of maturity in which more clinical trials will begin while others begin to yield important data that will help push regenerative medicine further into the health care system. Trends that began several years ago will continue to unfold within a context of political transition, private funding, a push to advance new technologies and therapies and the commercialization of existing ones.
Access the full report
This document covers the following topics:
Therapeutics will have to navigate in new political waters
The industry must prepare for new leadership at the NIH
The FDA will see pressure to become more market-oriented
Public funding of regenerative medicine will remain steady in 2017
Outside private financing remains a significant source of funding
The product pipeline will continue to grow and diversify, adding more trials
Pressure to reshape trial designs will intensify
The regenerative medicine toolbox will expand dramatically
CROs must be conversant in new models to be competitive
Download your free copy now
Protecting your information is essential to us. We may contact you to qualify your needs and interest in PRC Clinical, but we will never share contact details or related information with third parties.