Your Clinical Trial Deserves TLC From PRC
Millennials in Research: New Ideas To Think, Plan, and Run Your Studies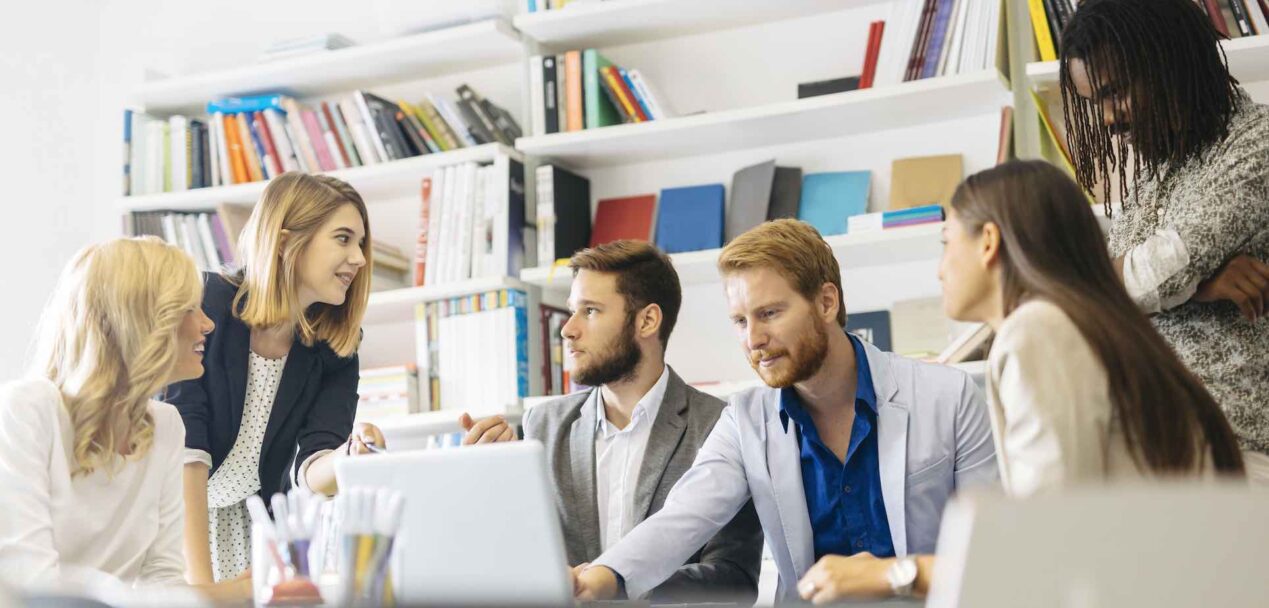 December 22, 2015
Tony Taricco co-founded PRC Clinical in 2003. As the President and board member, he is responsible for the general business operations and finance activities, as well as human resources, and clinical payment services.Tony spent 20 years in Workers Compensation Insurance, starting as a Claims Adjustor for a small company of 25 employees and growing with that company to the position of Vice President and a staff of nearly 300. Tony's business degree and extensive practical experience in business growth brings together the unique perspective of understanding the values and challenges of a small business and molding those into a strong foundation for long term expansion.
Recruiting for clinical trials is notoriously difficult and social media sites like Facebook and Twitter are being used to even out the odds. But it took a 21-year-old worker to come up with the idea of pitching a trial on Snapchat. The clinic signed up a participant the same day. "That was an eye-opener for me," said Dan Sfera, a consultant to research clinics. He wouldn't have thought of Snapchat, an app favored by teens and 20-somethings. Sfera is only 34.
Future Leaders
The story is just one example of how millennials, the generation born roughly between 1980 and 2001, are making their mark on clinical trials. As digital natives at ease with social media, they are helping companies find faster, less expensive and better ways of operating.
Already the majority of the staff coordinating and handling day-to-day tasks involved in clinical trials are millennials, according to James Denmark, founder and CEO of myClin Clinical Research.[1] They might be handling operations entirely at some small sites.
"If you fast-forward about five years, you're going to find that almost all of the field research is being performed by the millennials," Denmark said during a video conference to discuss the report, "I'm the Millennial That Is Running Your Clinical Trial."[2]
Another 10 years and they will dominate the entire ecosystem, Denmark said,[3] estimating that millennials already represent 73 percent of the clinical trial-related workforce.
The percentage may not be surprising given that more than one-in-three U.S. workers today is a millennial. But it may be more surprising that this year millennials surpassed Generation X (the age group that most of upper management in the clinical trial industry fit into) to become the largest share of the country's workforce, according to Pew Research Center analysis of U.S. Census Bureau data.[4]
Digital Nomads
Predictions are always tricky but ignoring them risks eliminating a major pool of employees and tomorrow's VPs. Millennials — those running clinical trials as well as those participating in them — are having an effect on the industry that reaches into their structure. Clinical trials are marked by a series of complex, rigidly defined steps and regulations. In contrast, the millennial generation has been raised on the legends of tech startup founders who became billionaires largely on their own terms. The result is a generation with a low tolerance for unfriendly processes and systems.
They believe clinical trials should be centered around what matters to patients rather than solely what is of interest to the people behind the studies. They also tend to be uncomfortable with rigid corporate structures and reject information silos. And they have a reputation for being self-starters. But they expect constant feedback as they try to advance quickly up the corporate ladder during a varied and interesting career at multiple companies.
Technology is helping to drive these expectations. Millennials are the country's first "digital natives."[5] In other words, they are the only generation so far which has not had to adapt to new technologies. Being digital natives means millennials are used to getting the information they want when they want it and from a multitude of sources such as social networks, rating websites and word of mouth referrals, according to MD Connect, a digital medical marketing agency. "The first thing a millennial does is Google something," Jonathan Catley, MD Connect's sales and marketing director, said.
They have grown up with broadband, smartphones, laptops and social media being the norm and expect instant access to information, according to an online survey of 4,364 new college graduates by PricewaterhouseCoopers.[6] "The millennial generation's world is digital and this has an inevitable effect on the way they communicate," according to the report, "Millennials at work: Reshaping the Workplace."[7]
That means communicating online or video conferencing rather than face-to-face or over the telephone. Email still has a place but "absolutely forget about faxes," Denmark said. Instead, millennials expect[8] to be mobile, working with their smartphone from home, the office or cafes.
Millennials say[9] they routinely make use of apps running on their own smartphones, tablets and laptops while they are on the job. They often work outside of normal business hours, with about a fifth of them identifying as "night owls." In other words, as the PricewaterhouseCoopers report put it, "millennials want a management style and corporate culture that is markedly different from anything that has gone before – one that meets their needs."
Being a wired nomad may not as feasible for clinical trial workers as their peers in other industries because of concerns about compromising patient privacy by using insecure mobile technology. Indeed, encryption will be an issue that companies have to tackle as employees regardless of age and industry increasingly use their own devices filled by an array of apps.
Taming the Paper Storm
Of course, changes are not easy, but John Silowsky, the clinical operations chief Bay Area-based Nektar Therapeutics, said the effort paid off when the company launched a Phase III program of a compound designed to treat chronic pain.
He knew he had a young staff that wouldn't put up with the slow, top-down approach of most trials. So he decided the company was going to go in a new direction by "tearing down the walls" between Nektar and the vendors and sites involved in the program.  Silowsky brought in research sites and investigators early on, even before the protocol was developed "to make this journey" as a team.
"We were going rough and raw and putting out our work out there in the public space and making it available for review and comment," he said. "It was scary." But they tamed the paper storm and made the process more efficient and concise. It "took us to another level of collaboration," Silowsky said. "We're only a click away from our investigators our site staff and more importantly from our patients"
By Tony Taricco, Co-Founder and COO at PRC Clinical
[1] http://xtalks.com/downloads/15q058.pdf
[2] http://xtalks.com/thankyou-15q058myclin.ashx
[3] http://xtalks.com/thankyou-15q058myclin.ashx
[4] http://www.pewresearch.org/fact-tank/2015/05/11/millennials-surpass-gen-xers-as-the-largest-generation-in-u-s-labor-force/
[5] http://www.mdconnectinc.com/about-md-connect/medical-marketing-insights/bid/77788/healthcare-marketing-and-the-millennials
[6] https://www.pwc.com/m1/en/services/consulting/documents/millennials-at-work.pdf
[7] https://www.pwc.com/m1/en/services/consulting/documents/millennials-at-work.pdf
[8] http://www.halogensoftware.com/blog/generation-y-understanding-the-work-habits-of-millennials
[9] https://www.pwc.com/m1/en/services/consulting/documents/millennials-at-work.pdf