Your Clinical Trial Deserves TLC From PRC
Celebrating 20 Years of PRC Clinical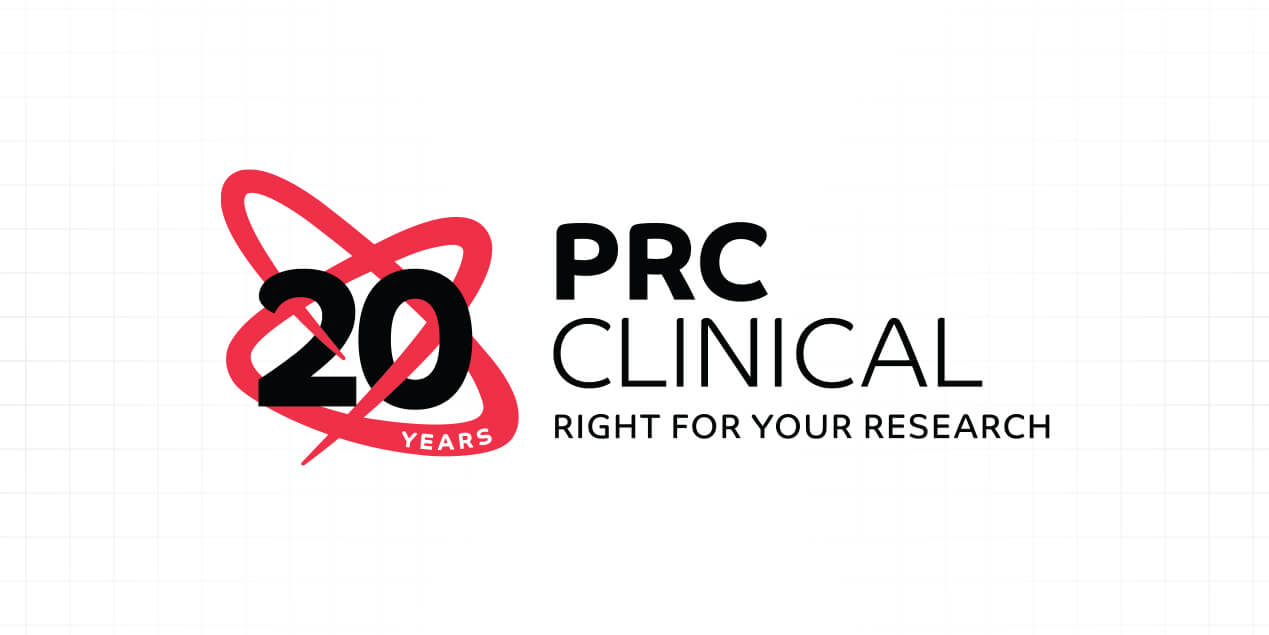 February 3, 2023
"Since 2003, our experienced team has been providing a hands-on approach for trials because we understand that therapeutic areas like regenerative medicine, CNS and ophthalmology require exceptional attention to the study details."
— Curtis Head, CEO & Co-Founder, PRC Clinical
An Interesting Time to Be a CRO
In the early 2000s, the CRO industry was still adjusting to a period of astonishing growth and M&A activity in which the essential relationship between CROs and sponsors had evolved. While services had previously been contracted mostly to provide additional capacity for spillover, a general trend toward cutting costs through outsourcing coupled with a boom in biotechnology increased demand for additional offerings. In this new environment, a sponsor could outsource virtually the entire process to a CRO if they were so inclined — from ideation to commercialization.
PRC Enters the Scene
To meet this evolving marketplace with a more responsive approach, Curtis Head and Tony Taricco founded PRC Clinical (then just a group of consultants) in 2003. Both men brought a wealth of hands-on experience to this new venture. Among the skills they consolidated: Curtis had previously coordinated the outsourcing and management of clinical drug development, and Tony had helped grow a company of 25 employees to a staff of almost 300.
From the science to the business side, they brought an informed yet fresh perspective to an industry that was still in a period of adjustment. While there were plenty of order takers around, PRC Clinical went beyond the basics to perform a deep dive into every sponsor's unique needs. It was an operational philosophy that eschewed off-the-shelf services in favor of truly tailored solutions solid enough to predict most challenges and flexible enough to withstand the unseen. It also meant that our talents were often best suited for emerging developers who lacked the resources of larger sponsors. It was here we could have the greatest positive impact on clinical research.
"We've always provided the highest level of special handling for our clients with the overall goal of completing their early phase trials."
— Tony Taricco, President, COO & Co-Founder, PRC Clinical
Our Ongoing Evolution
Since our founding 20 years ago, much has changed for the CRO industry, virtually every affiliated industry and PRC Clinical itself. The total number of organizations with active pipelines has increased 260% (from 1,503 to 5,416), and the total number of pipeline projects grew 213% (6,416 to 20,109).1 During this time, the share of the pipeline controlled by companies with one or two drugs has also increased dramatically, and since these sponsors are our specialty, that growth allowed us to organically increase our skills, agility and overall knowledge through hands-on clinical trial involvement in a variety of therapeutic areas working with diverse protocols.
We've expanded our capabilities through a dual focus on cutting-edge technology and personal expertise. While our services have grown and our solutions evolve with every project, our core belief in tailoring clinical research to the specific needs of each client still holds true. With an unrivaled network of trusted sites and industry experts, the resources and opportunities we're able to bring to sponsors continue to expand. Given the range of innovation in our first 20, we're excited to see what's next for PRC Clinical's next 20.